I bring art. Are you surprised? XD (excuse the incoherence of my speech, I've slept, like, three hours last night anfter having drunk definitely too much. But anyway.)
Firstly, a little Arya in King's Landing, let's say right before Ned's death... The reference I used was a picture of a street in Algeri, although I think this place could really be anywhere...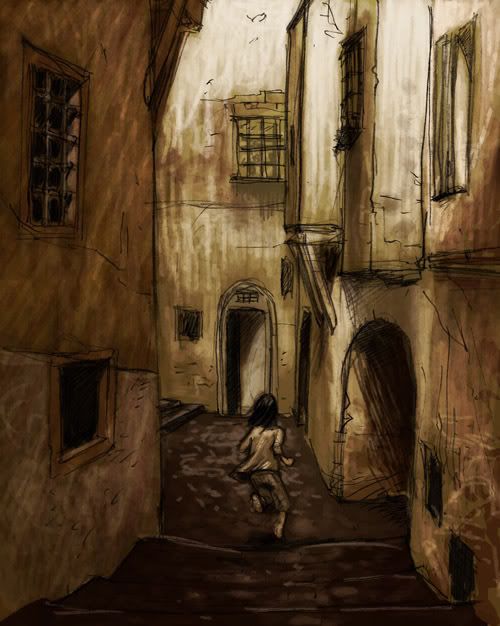 And ZOMG I NEED NED/LYANNA SOOOO MUCH. And I blame this comm, because the part of my mind devoted to all things fannish and crackpot was in standby when I was reading ASoIaF the first time. So, I know it's late for ficathon requests, etc., but if anyone wants to write a couple of lines... I offer this art as a prompt:
I'm pretty sure it would have been Lyanna to make the first move. I think the Rhaegar incident sort of proves she could make quite dramatic decisions out of the blue :-P On the other hand, I expect a lot from Ned. Again, it's from the quiet ones you have to expect the extreme XD
And then follows: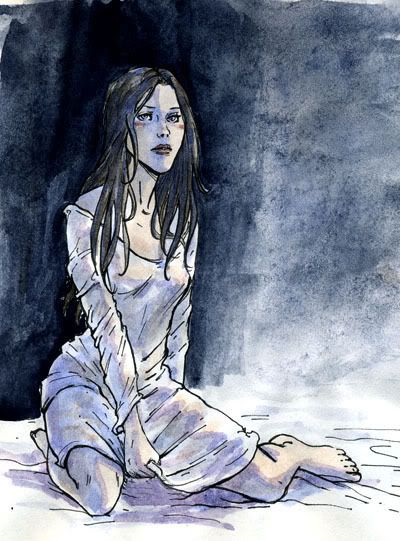 I actually have a plot bunny of my own for all this, but I'd love to see what these pics make you think of.
This one is Lyanna alone instead. I downloaded Painter and of course I couldn't wait to prove that I am as mediocre with digital gouache as much as I am with the real one.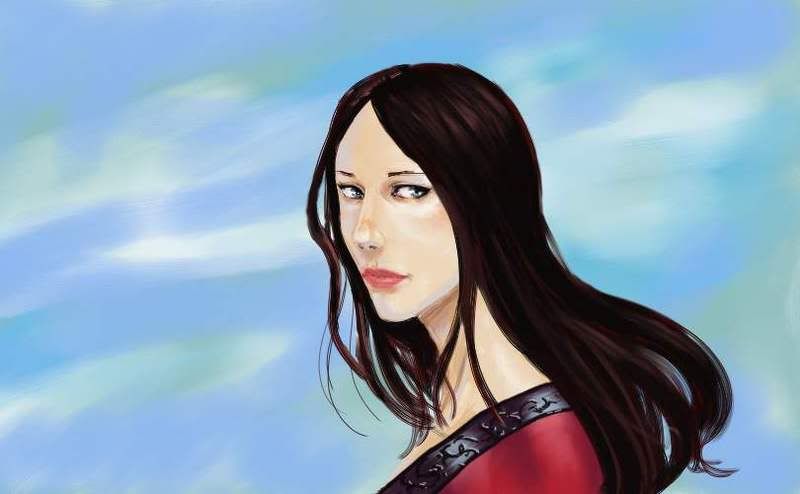 Canon time, finally! Poor Sandor and his bad luck with fire. This is when Dondarrion's sword burns his shield.
I don't know why I picture Sandor using netspeak. Maybe because of his emo kid inner self. I'm sure he has a page on Myspace.
And last but not least, a Gandalfish Barristan tells you what he thinks about you: